Here it is a new month and I haven't finished posting my challenges for April yet. TSK TSK TSK.. shame on me. I have to admit that the new game "Gardens of Time" on Facebook as pretty much taken over my life. That is one addicting game to say the least about it. I am hooked, hook, line and sinker. I can't get enough of it. I am to the point where I am adding people to my friends list just to get neighbours, have no idea who they are, just know they play the game and will be neighbours. I know, it has me in a tailspin.
Oh but I was going to post my challenges from last month.. let's get on with that shall we before I become a year older.
These are all challenges from WeScrap.
This first layout was completed for Sketchy Saturday April 23rd. I loved this sketch and can see me using it over and over again.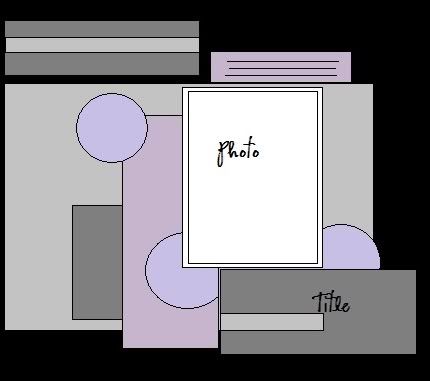 To the best of my knowledge this is the only photo of the brother who died before I was born. He lived til he was 9 years old.
The next challenge was Sue's April sketch challenge. Here is the sketch she gave us.
This was my grand daughter when she stayed with me a couple of weekends ago, she was very busy scrapbooking.
Next up was Ally's April Challenge: Let's Fly Away. This one required we do a card with an image of something with wings.
May is looking to be a fabulous month at the Sisterhood, some challenges have already been posted and its going to be a flowery month to be sure. I think I am going to making lots of flowers this month. Stay tuned, if I can pull myself away from the garden long enough I will be doing some creating with flowers. :)